Welcome to our site

Apartments Tomas are luxuriously decorated in modern style, interior is made of bleached oak, floors of tiles of reputable manufacturers and balconies built of natural stone.

Surroundings of the house is on decorated area of 1500 m2, all in autochtonous Dalmatian stone with more kinds of various plants and trees of Mediterranean climate.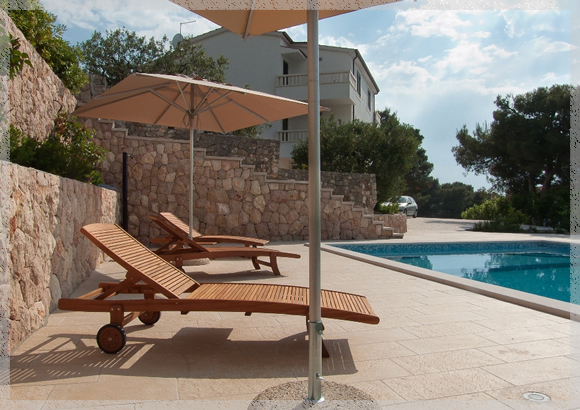 House is 100 m of air distance far from the sea, you should pass main road and get down with stairs to the sea and smal beach from which you can get to the main large beach in just 300m.

Main large beach is in the town center, so you can get in walking distance to the center.

Within the main road Primosten – Sibenik, 1 km from the center of Primosten, 20 km before Sibenik, there are marks on the road that takes you to the house.