About Primošten and its hinterland:

Its location near the cultural and historical cities like Sibenik, Split and Trogir, and proximity to national parks, Krka, Kornati and Paklenica. Primosten is an ideal choice for your home - away from city noise, yet close to major cities and famous landmarks.

It is an ideal place for those who like clear water, swimming, sightseeing and fun.

Primosten area is rich with ancient vineyards of the famous varieties Babic.

Primosten received the award for the first place by the European Association for the scenery and landscapes Entente Florale Europe, the Golden Flower of Europe.

Primosten offers much entertainment for young guests, such as: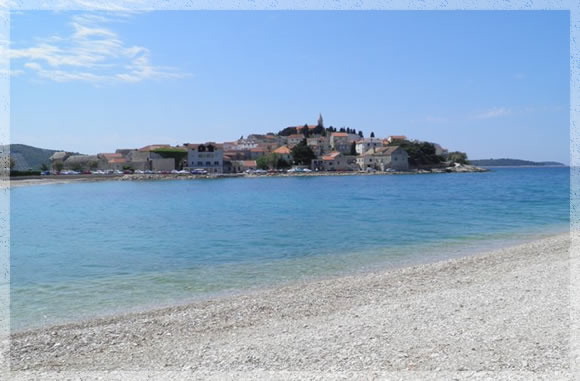 Primošten hinterland
Just a few kilometers away from the beautiful beaches, in the hinterland of Primosten lies a group of twenty of the old stone village of Primošten Burnji and Primošten Južni.

The villages are surrounded by fields, vineyards, olives, figs…
Tourists are offered peace in the country setting, relaxation, healthy food, wine Babic and olive oil...